Melanie has been a piano player all her life. She has a passion for music and helping people of all ages, backgrounds and abilities achieve their dream of being able to play the piano.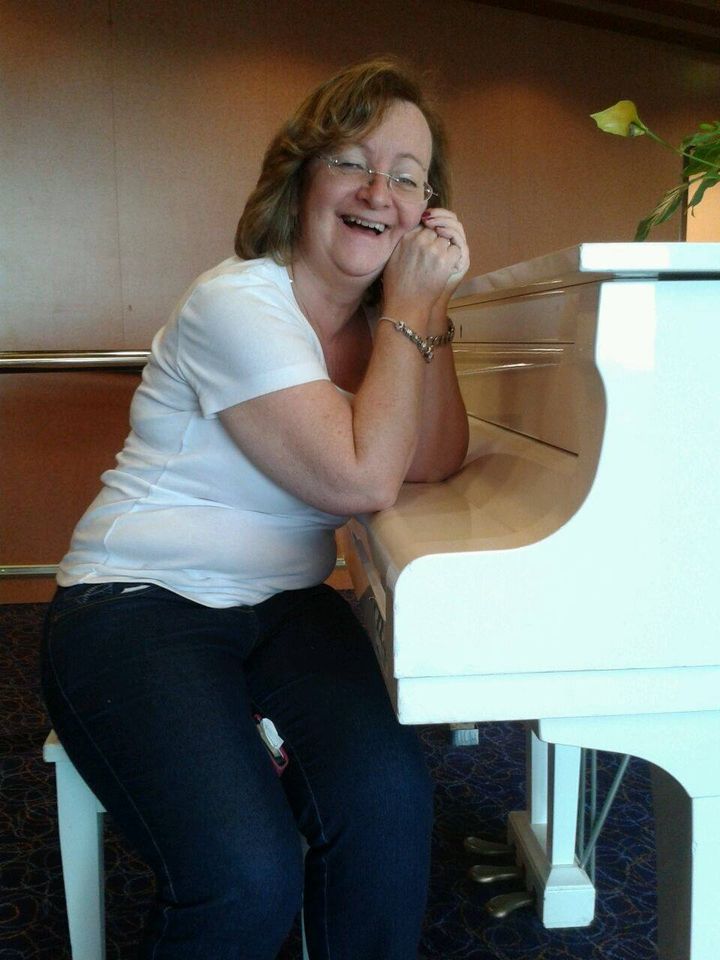 Melanie
I grew up in a musical family, and from a young age, playing music has been my way of life and a passion of mine.
Both my parents and grandparents played the piano for pleasure and so naturally I joined in.
As I grew up, I qualified as an Accelerated Learning Coach and together with the love of music, coupled with enjoying helping people to achieve their dreams of playing the piano, I started to teach.
I love meeting new pupils and helping them follow their own musical journey, wherever that takes them.
There is nothing that makes me more happy than hearing a student say " Wow I never thought I would be able to play that piece!"
Testimonials
I used to play the piano when I was young but gave it up for many years whilst bringing up my family and building my career. I have recently taken the piano up again and wanted to have a teacher who was empathetic to my particular requirements. I wanted someone who would gently reintroduce me to the structure of music and the discipline of practice whilst making it enjoyable and something to look forward to . I am not interested in exams but in the pleasure of reading music and playing pieces I enjoy. I found that person in Mel who is exactly the right person for me. She understands my requirements and is happy to work as fast or as slow as it suits me. She has helped me rekindle my interest in the piano and the joys of playing and I would recommend her to anyone to get them back on the piano stool again !!
Edward
---
I started learning to play the piano 4 years ago with Melanie . I owned a piano , but that was the extent of my knowledge !Mel has taught me to read music , recognise the notes and play proper tunes ! She is patient and kind and put me at total ease as a then 50 something mature learner ! Highly recommend Prospect Piano Tuition if you want to learn the piano
Annon
---
I began learning to play the piano with Melanie 18 months ago. Initially I had four half-price lessons, courtesy of The Big Daily Deal (a great way to decide whether the teacher/activity is right for you).
Melanie is a patient teacher, who goes at your pace, but who is equally keen to ensure you make progress.
She uses the highly recommended John W Schaum Piano Course, where each piece of music 'teaches' a different aspect to help you master the instrument.
Melanie is enthusiastic about her teaching, and is delighted to see her students make progress.
Margaret Foster
---
Learning to play the piano is a long-held ambition of mine, and with Melanie's support and encouragement I am pleased to be able to say that I am now achieving this ambition, and gaining much pleasure from the experience.
Jan Rigby (65) —piano student.
---
I always wanted to learn to play the piano and decided life's too short and why not just do it. Mel is a great teacher, I am very impatient and get frustrated but Mel is always there to help me along and remind me of the progress i made and where we were going. Thanks Mel.
Mark B – (36)
---
I had always wanted to learn to play the piano and as part of my recovery after a serious illness I treated myself to 6 half price lessons with Melanie. Sixteen months later, I still look forward with excitement to my weekly lessons with this delightful lady ! She is patient, yet firm and her accelerated teaching method works ! I am now just over half way through my second John Schaum book and so grateful to Melanie for all the fun and progress thus far.
Sheila, Wirral.